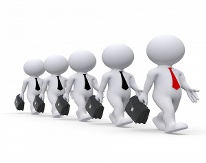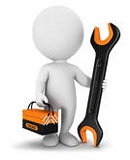 Clark Quality Consulting
(CQC) is a consortium of quality, environmental and management professionals with an extensive background in applying the tools of the trade. All associates have come from positions where they have effectively applied the principles and practices of the quality, environmental and management sciences. They are experts in their fields with the credentials to back it up.

Associates
- "Webster's"® defines consortium as "an agreement, combination, or group (as of companies) formed to undertake an enterprise beyond the resources of any one member". As we all can't be experts in all things, CQC has associated itself with many fine professionals that bring their own specific knowledge and experience to the group. This allows us to offer exceptional service to our clients and ensures that our team can assist you with a wide range of consulting and training needs. For further information on our associates please contact
Client Services.


Douglas G. Clark
- CQC's founder and Principal Consultant is Doug Clark. Mr. Clark has over 35 years in the Quality profession with the majority of this time being spent in Quality Engineering, Quality Management and consulting roles. He has a diverse background with experience in the automotive, consumer goods, electronics, plastics, rubber, die casting, stamping and professional service industries. Mr. Clark has assisted companies in the development and implementation of cohesive management systems that have resulted in the achievement of Ford Q-1, QS-9000, ISO 9001 and ISO/TS 16949 certifications.

Mr. Clark holds certifications with the American Society for Quality (ASQ) and has successfully met the requirements for certification as a Exemplar Global Quality Management System Lead Auditor and IATF 16949 Auditor. He has lead or participated in over 800 audits and is active internationally in consulting, training and auditing companies that are working toward Management System certification / third-party registration, taking a "value added" approach in all of his activities in an effort to bring long lasting benefit to the companies that he works with.

© Clark Quality Consulting 2018, all rights reserved.